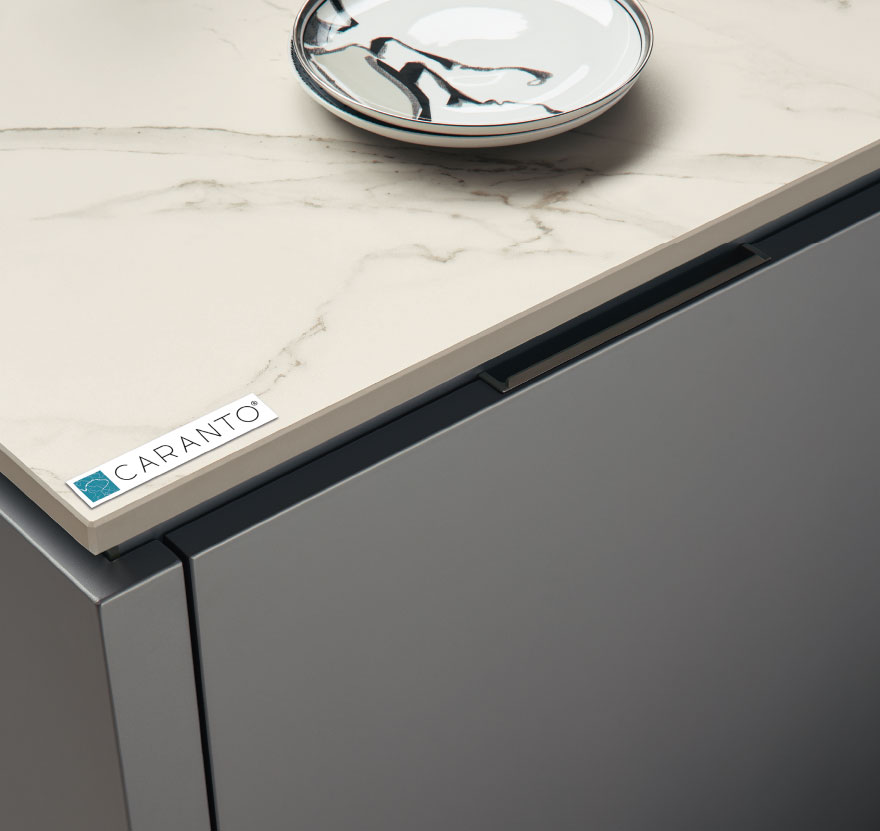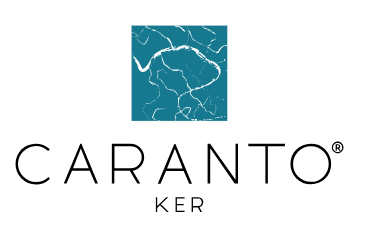 La ceramica è una miscela di materie naturali, quali sabbie quarzifere e feldspatiche, argille, cui vengono aggiunti pigmenti a base di ossidi metallici, pressate e sottoposte a un processo di cottura ad oltre 1.200 gradi per renderla resistente ai maltrattamenti e agli sbalzi termici. Il colore non cambia nel tempo, la superficie ha un'elevata resistenza al graffio. È igienica, sicura e non rilascia elementi chimici negli alimenti.
RESISTENZA ALLO SHOCK TERMICO
RESISTANT TO CHEMICAL PRODUCTS
CHARACTERISTICS
Caranto Ker consists of ceramic clays and mineral colours which will not fade over time and are unaffected by heat and sunlight as well as highly resistant to chemicals. Caranto Ker is unaffected by high temperatures: unlike other similar materials it is also non-flammable. Totally hygienic and designed for day-to-day use, this material is easy to clean and requires almost no maintenance. The material is environmentally friendly, since production is based on sustainable technology which respects the environment. In addition, it does not release any harmful substances into the atmosphere and is easily recyclable.
CERTIFICATIONS
Sheets in Caranto Ker have been tested and certified by an independent body, which has certified its compliance with the requisites of LEED/BREEAM, and the material is also registered with Environdec, having obtained the EPD Environmental Product Declaration (type III) by means of life cycle analysis based on the CRADLE-TO-GATE approach
(www.environdec.com – registration number S-P-01439)
WARRANTY
The exceptional qualities of our worktops guarantee the product's long service life and enhanced durability, as well as its resistance to the most common forms of damage and wear, such as impact, scratches and abrasions. Caranto is guaranteed for 5 years.